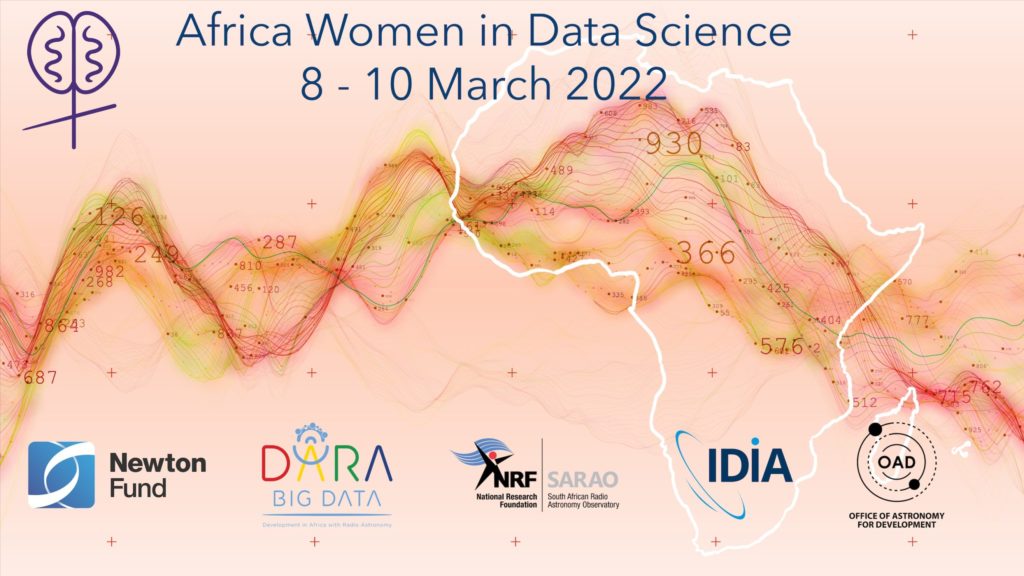 Themes
Increasing African Women's participation in the Fourth Industrial Revolution (4IR) to build a prosperous, resilient Africa of the future
Introductions and views on the integral role African women can play in the Fourth Industrial Revolution using digital technology
Showcase various opportunities for young women hoping to get into the field and lessons learnt from other successful women in the field.
The event will be split into talks, presentations and Q&As (1st day) and a hackathon (2nd/3rd days). Please note that the hackathon is only open to women living in the SKA Partner Countries; Botswana, Ghana, Kenya, Madagascar, Mauritius, Mozambique, Namibia, South Africa and Zambia.
A YouTube livestream will be available on the day of the plenary session, please check the DARA Big Data Twitter page for details.
Who can apply
STEM post-graduate female students and young female professionals across Africa with a keen interest in data science.
Applications are now closed.