The CARTA development team is happy to announce that CARTA v4.0-stable is now released! Over the past year, the development team has worked on implementing new features to improve CARTA support in more use cases. In addition to new feature development, we fixed bugs from v3.0-stable and maintained the codebase.
Please visit the CARTA homepage to obtain CARTA v4.0-stable. The user manual for v4.0 is available at https://carta.readthedocs.io/en/4.0/
There will be a separate announcement shortly about initial support for a Python scripting interface.
Main New Features
Interactive PV preview
In the v3-stable release, the CARTA team implemented an initial support of the PV Generator. With the v4-stable release, the PV generator widget is now more flexible for creating PV images. In addition, a significant feature called "interactive PV preview" is also implemented.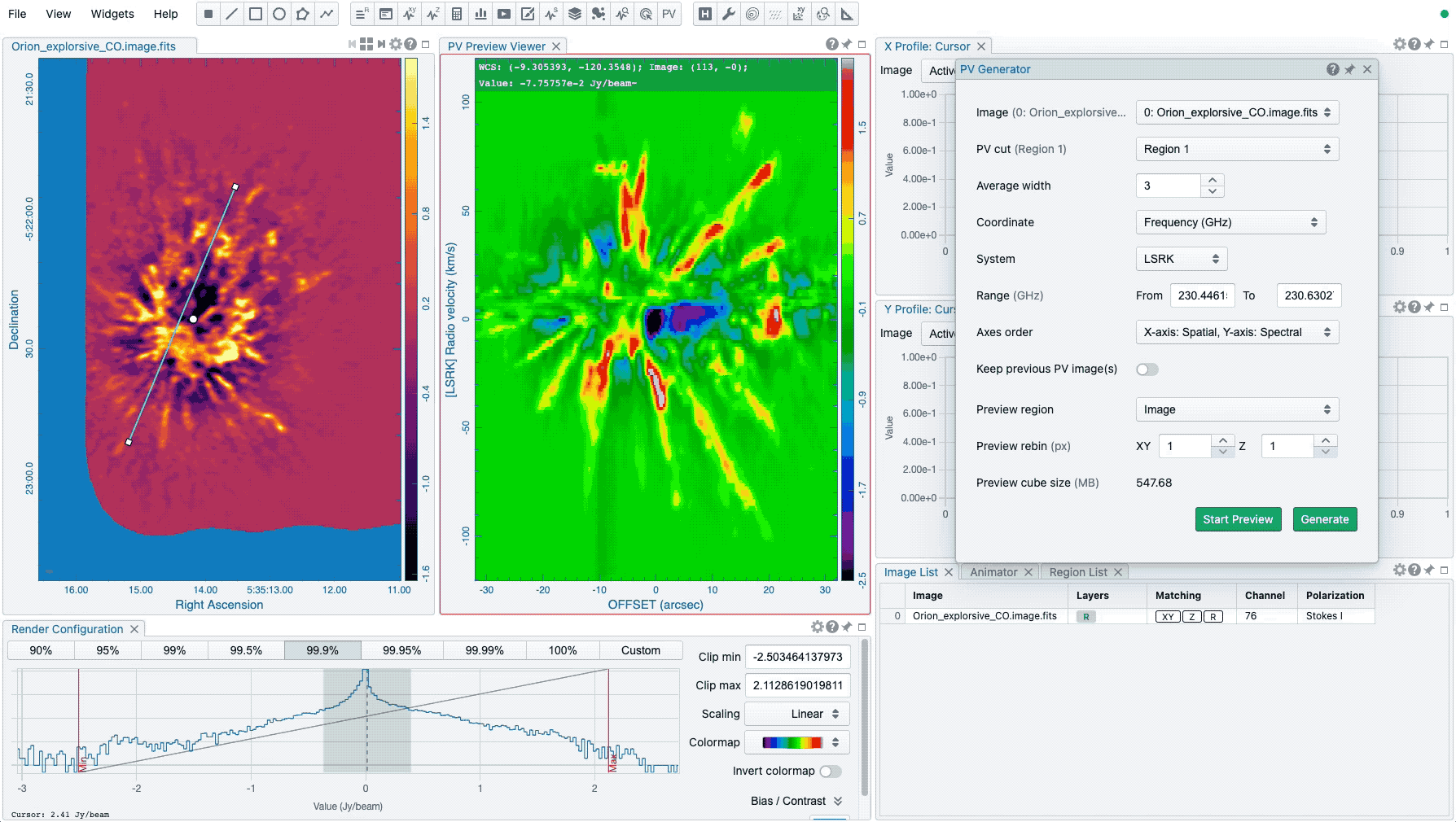 Initial support of shared workspaces
This is a mode of working which will be extended in coming releases.
Image fitting
In the v3-stable release, the CARTA team implemented a basic image-fitting dialog. With the v4-stable release, the image fitting dialog now provides greater flexibility in the image fitting process.
Image annotation
As part of the full support for publication quality image export, image annotation has been implemented in v4-stable.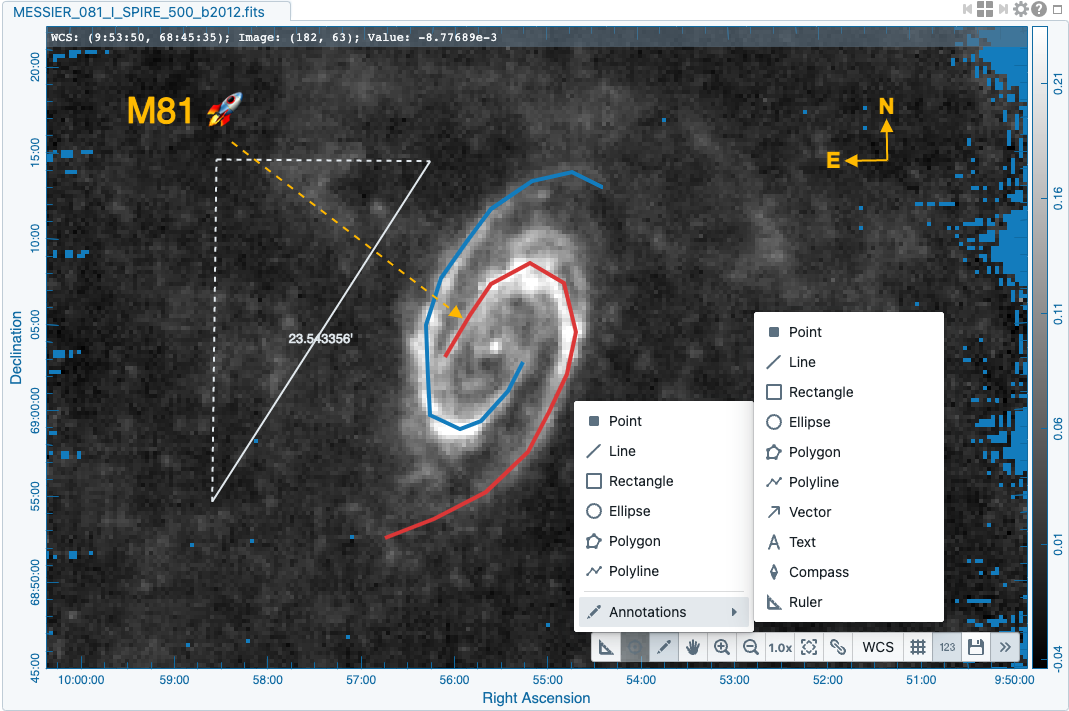 Visualization of a rotated cube
In the v4-stable release, you can load a rotated cube in CARTA for visualization.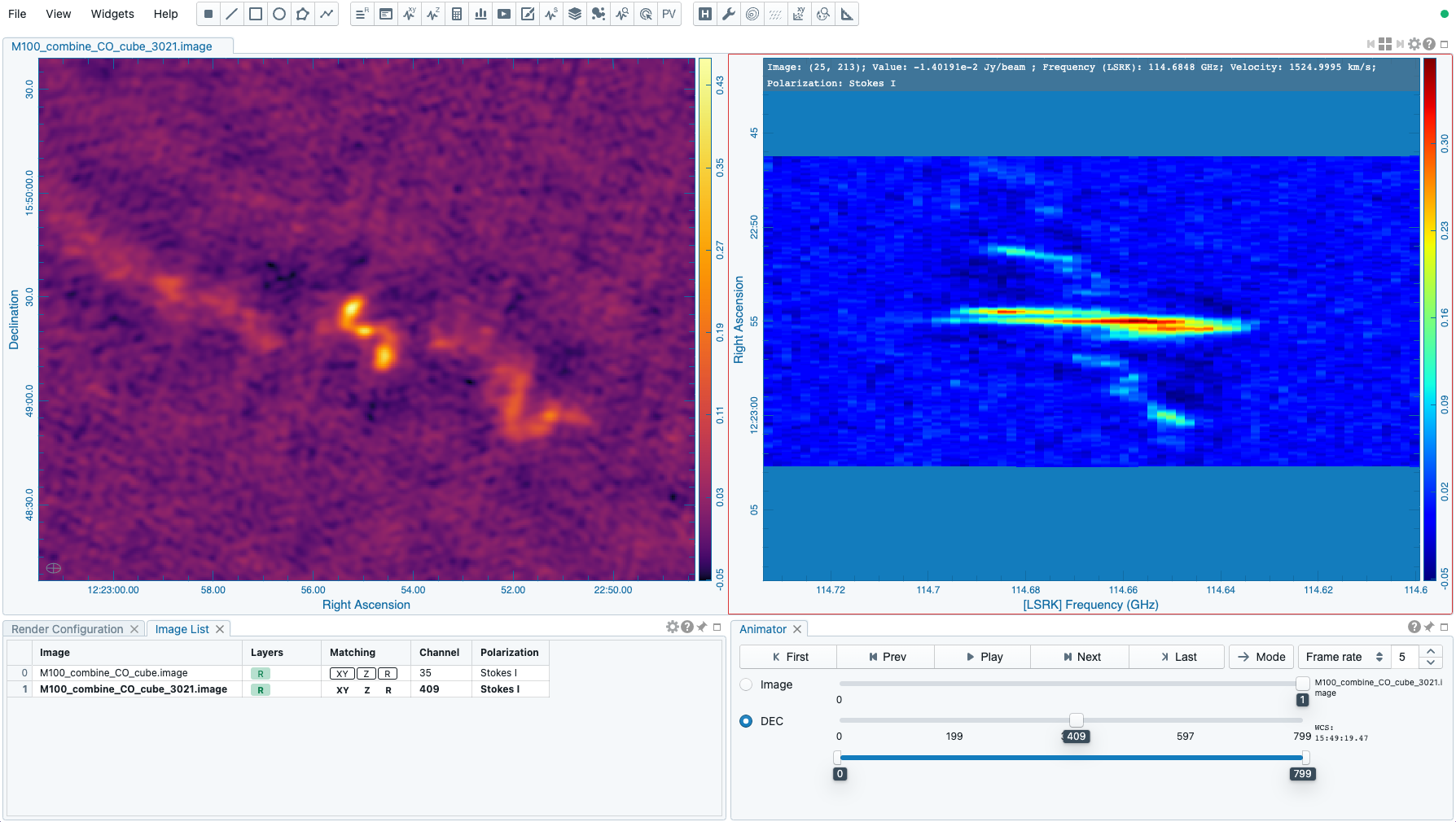 Other New Features
Enhanced PV generator
Support beam info for AIPS-generated cubes
Support animation playback with matched images in multi-panel view
A new dialog for angular distance measurement
Show/hide and lock all regions
Auto-scrolling the selected region into the region list view
Mirroring cursor markers on spatially matched images
Cursor info with dual spectral convention in the spectral profiler
Pan and zoom images with manual inputs
Switch directory path with manual input
Custom range and number of bins in the histogram calculation
Please visit the CARTA website for more detailed release notes and instructions on how to obtain CARTA.